Original post from Garden Desk
We have many raccoons that frequent our yard and garden. They eat the leftover cat food on the back deck just waiting until that magical night when the sweet corn is ready!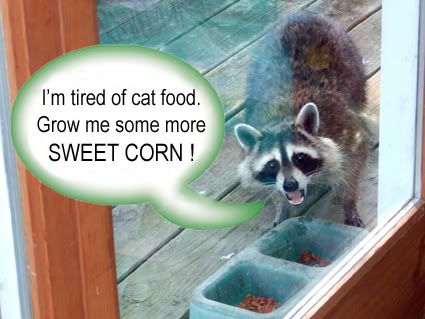 Then they party until every last kernel is gone!
So what can I do to repel those rascally raccoons? There are three ways for me and you to rid raccoons from our gardens:
Read the rest of this post HERE.