Original post from Tiny Farm Blog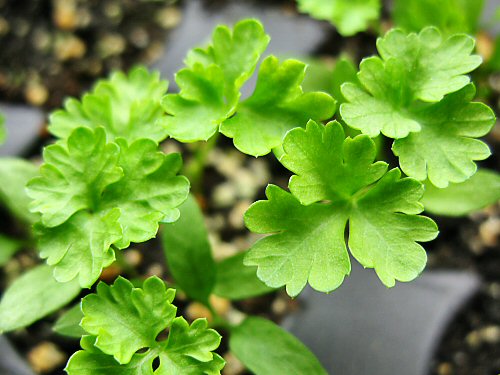 Three weeks old, and the parsley is already well past its seed leaf stage, where everyone pretty much looks the same, and is busy expressing its true nature. On the left, Green Pearl, a curly variety, starting to pucker and…curl. On the right, Hilmar, of the generally stronger-tasting flat-leaf type.
Read the rest of this post HERE.